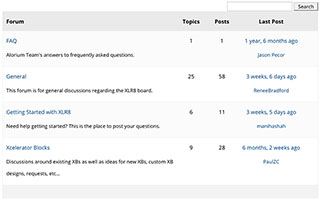 Hey! Where did the forums go?
We recently decided to transition away from the forums solution we have been using for the last few years. We found that our customers generally get quite far along with the documentation available on our resources page, YouTube tutorials, and direct email support.
However, we do want to provide a community forum of some sort again, eventually.  It's just a matter of choosing a platform that's a better fit for our customer base and our small engineering & support team.
In the interim, please choose from one of the options below, and we're confident you will get the help and support you need!
Alorium Technology | 3041 Melby St., Eau Claire, WI 54703 | 715-575-3150